Grade 2 Math Enrichment Program

The program is designed to give students well-rounded techniques to solve advanced mathematical problems and to improve students' performance in school. Students are prepared to take challenges with confidence.
Grade 2 Math Enrichment Program Course Outline and Content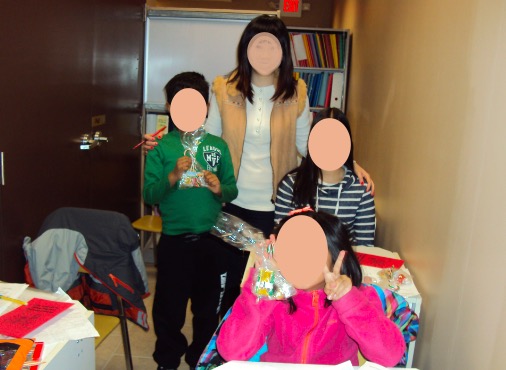 KCEE Grade 2 Math Enrichment Program nourishes students' mathematical, logical, and scientific thinking. Students will develop a solid foundation in math by connecting and applying mathematical concepts in a variety of ways. This program enables students to develop an understanding of mathematical concepts related to number sense, algebra, data management, spatial sense and financial literacy in accordance with the Ontario Ministry of Education curriculum standards.

Topics covered not limited to the following:
Whole Numbers in sequence, patterns and groups
Place value
Compare and rounding
Fractions and sharing
Addition and subtraction facts and properties
Multiplication and Division facts and properties
Solve problems and check calculations
Mental math strategies
Patterns and relationships in terms of shapes, numbers, colours and etc
Equalities and inequalities
Data collection and organization
Graphs, pictographs, bar graphs and etc
Data analysis such as order categories in different graphs
Probability and predictions
Properties of shapes and 3-dimensional objects
Sorting and ordering
Measurement and length
Time
Money concepts
Problem solving and application techniques
Students will be provided with
Enriched materials include in-depth mathematical knowledge, understanding, application, thinking and problem-solving questions
Homework and quizzes support consistent progress planned for students
Parents and Students Feedback
"I've seen a great improvement on the report card since my 7 year-old child joined the math classes at KCEE! Teachers are very supportive and patience."
~ Parent of a KCEE Gr 2 Math Student from Christ The King Catholic Elementary School


"I have studied at KCEE since grade 2 and it has helped me develop a strong foundation in mathematics. Throughout high school, I have achieved over 90% in all my math courses due to the knowledge I gained at KCEE. I am very happy with the teaching here because it has allowed me to succeed in high school and will carry me through university. Thanks for everything!"
~ Samantha Y., student from Parkville Public School
(Samantha has studied Math at KCEE since she was in Grade 2. She has received admission to Life Sciences at University Of Waterloo)

Please refer to our testimonial page for more feedback.
Teaching and Learning Strategies
Throughout the course, we will follow a similar pattern of instructions in every class. Each unit will be broken down into a number of topics, each of which will be taught weekly. Generally, students will start with the lecture of the topic taught by our dedicated and experienced tutor in which they will explore the concept and theory of the topic. Our tutor will also demonstrate relevant examples of the topic for students to visualize the application of the concept and theory. Then students will apply what they have learned in the class practice, which includes various exercises, case studies, and problem solving questions. Sufficient homework will be assigned. A quiz will be given to measure the progress in the next class.
All assignments will be submitted electronically. The completed student works will be marked. Students will be encouraged to check and correct the mistakes.
Students will be encouraged to ask questions and share their comments. Students will get instant feedback from the tutor. Constant feedback will be given to student in order to build their skills and effective work habits in working independently, organization, time management.
How The Grade 2 Mathematics Program Will Be Conducted
The program will be conducted in a small group both in-person at our Markham or Richmond Hill campus OR virtually online with the comfort of studying at home.

For the online class, students will experience class in real time with your teacher/tutor through the Cisco Webex meeting. Classroom participation and interaction with teachers and students are expected.

For both the in-person and virtual online class, students will gain access through Google Classroom to the lesson material/notes and they can also share questions/course assignments in advance. During class, teacher will provide comments and guidance on the in-class practice (if any) in real time on the Google Classroom.


Course Fee, Schedule, Registration and Payment
We offer small group classes, both in-person at our Markham or Richmond Hill campus OR virtually online between Mon and Fri from 4pm to 8pm. For Grade 2 Math at KCEE, there is one 1-hour class per week from August 28, 2023 to June 21, 2024.

The course fee and schedule can be found in the payment link(s) below (Step #2 of the registration process). Note that there is a registration fee of $30. Payments are non-refundable and non-transferable, and must be made in full before class starts. On the 'last' paid class, you will need to inform us if you decide to discontinue, or you will need to make payment for the next round of classes. Refer to our program policy.

Here are the TWO steps to complete the registrations:
Fill and submit the Student Registration Form.
Find the course fee and schedule below to the available classes and make the payment.
Grade 2 Mathematics
Once the payment is processed, you will receive two emails within 1 business day: (1) the confirmation receipt and (2) the
Cisco Webex
meeting link and
Google Classroom
information.
If the schedule does not work for you, please
message
or email us at
enquiries@kcee.ca
for arrangement.
Frequently Ask Questions
What if I am sick or away for vacation and cannot attend the scheduled class?
Upon absence, the student or his/her guardian is responsible to contact KCEE before class to arrange a make-up class which date and time will be assigned by KCEE.
Student who is absent without notifying KCEE will not be arranged with a make-up class. In all circumstances, payment will not be transferred to another session.
Please
message
or email us at
enquiries@kcee.ca
for arrangement.
Can I still join after the start date of the Program?
Yes, you are welcome to join during the program in progress.
What if the class schedule does not work for me?
We may be able to accomodate depending on the schedule. Please
message
or email us at
enquiries@kcee.ca
to let us know.
Does KCEE offer any discount such as loyalty, sibling or referral?
We are sorry to say that we don't offer any discount under any circumstances. We're proud of the value we provide and more importantly, the results. It will be unfair to other students if we make any exception.
Who develop and teach in this program?
KCEE has over 30 years of experience in private education and tutoring program. All lessons are designed and built in house by KCEE's owners who have vast knowledge in teaching the Ontario curriculum. The classes are taught by one of the experienced KCEE's tutors or owners who you can find working in the enrichment courses in an ordinary week. They are not only names existing virtually.
---
About KCEE

Knowledge Catalyst Education Of Excellence KCEE, established in 1992 (formerly K&C Education Centre 啓思學習中心 located at 350 Hwy 7 East in Richmond Hill), has been offering well-planned enrichment and tutoring programs in Mathematics, Sciences and English to students from elementary grades to high school credit courses.

Now at locations in Markham and Richmond Hill & virtually in all regions of Ontario, KCEE continues to embrace the mission to inspire and build the knowledge for the future of our students. Throughout the past decades, our dedicated owners/tutors have been researching and enhancing the program material to outperform the changing needs in nowadays' education system. Incorporating the richness of the program material, our dedicated owners and tutors lead the knowledge and confidence to students and facilitate students' academic challenges. Most recently, 100% of KCEE graduating students were admitted to the top rated universities in Canada and US.


---